Monday, February 7, 2011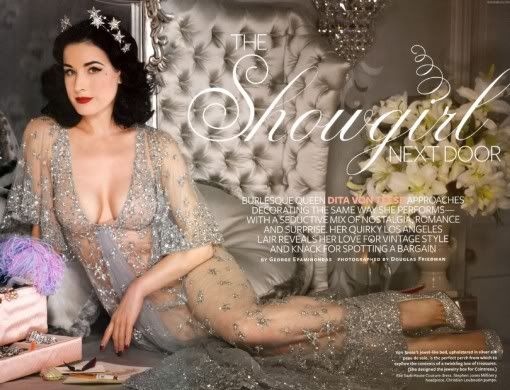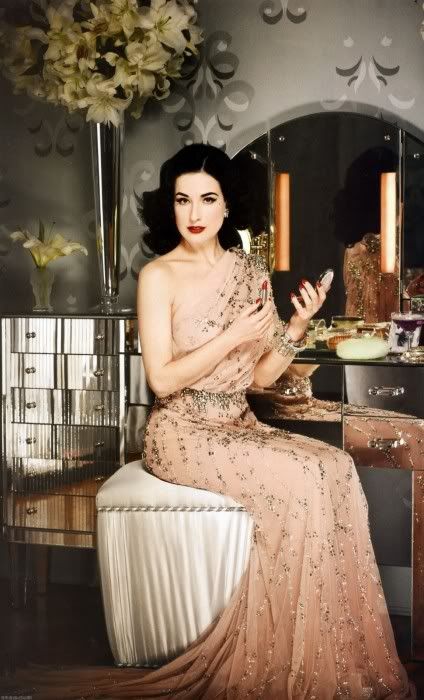 Love her or hate her (I personally love her) Dita Von Teese is so immaculate and polished its almost scary. But what does Dita do? As a girl, everyone called her by her given name, Heather Sweet. But by 15, Von Teese was drawn to a less than sweet aesthetic! She loved lacy lingerie, erotic dance, the pin up style, corsets, old hollywood...she started dancing in a strip club when she was 18 and played with the space to create playful and elaborate vintage dance routines. The burlesque came later in 1992, along with fetish and glamour modeling, costume design and acting. She is not the first woman to evoke the vintage burlesque visual, but she's certainly the most visible - Americas Next Top Model anyone? And she's got the best room of hats I ever did see.

These images are from InStyle and were found on The Vintage Valley.