Monday, October 18, 2010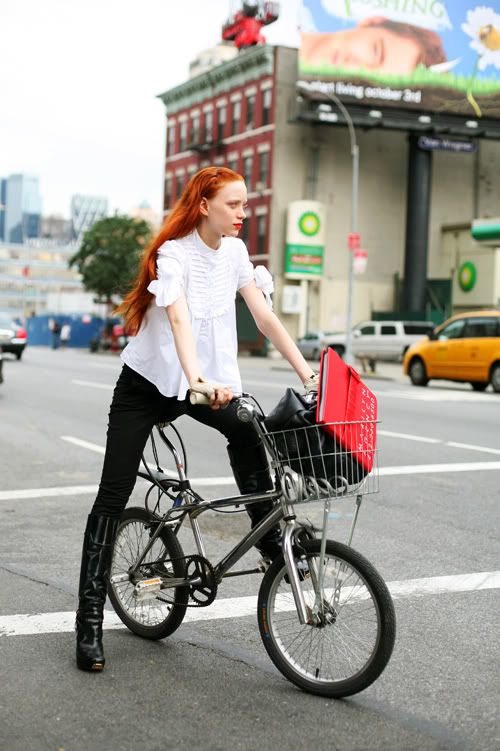 Sadly not all of us can look this fabulous on a bicycle!

There has been a lot of rain in Montreal this fall season and it seems to always come down the hardest when I'm on my bike!




Equipped with my new raincoat and hardy blundestones, I am ready to grab this fall season by the balls! Both keep me dry, comfortable and temperate.



Yesterday I spent some time in the hospital, visiting a friend who hit his head. (He is okay - thank god!) On my ride over, I vowed to always wear helmut before hopping on my bike. Its so silly not to!



So far the helmut-jacket-blundstone combo has been successful - no one recognizes me anymore and I feel free to sing as loud as my heart desires! Currently stuck in my head is a new song called Cider by my friends Walter and Irene (their myspace HERE)